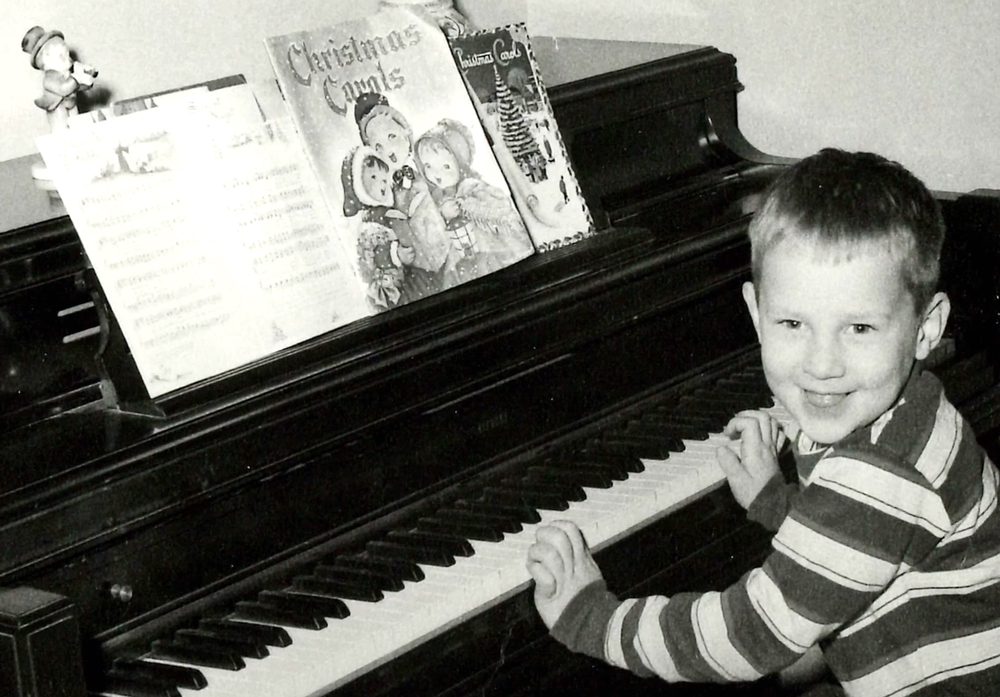 Will began playing the piano by ear at age 5, playing funeral hymns that he heard "broadcast" almost daily over the cemetery grounds speakers adjacent to his childhood home. His aunt took him on Sunday afternoons to play the pipe organ at the church where she was organist – he played his first service there at age 8.
That 1919 instrument (Estey Op. 1677 II/12) was being thrown out in the late 1960s, and he rescued it and rebuilt it in his Aunt's basement using a separately rescued 4-manual(!) console.
That instrument joined a second pipe organ (1988 J W Walker II/20) in his home. He assumed various church organist positions starting at age 12, with his first organist-director position in Pittsburgh while he attended college at CMU. After having earned a BSEE and MSEE in four years in Computer Engineering, during the week he enjoyed a very successful career at DEC (Digital Equipment Corporation) which later became a part of Intel. Managing a group of 70 engineers in the area of VLSI microprocessor validation (making sure the chip designs work in all cases), he helped produce many of DEC's computer chips, obtained two patents, and mentored many young engineers in developing their own careers and passions. (He retired from Intel/DEC in 2005.)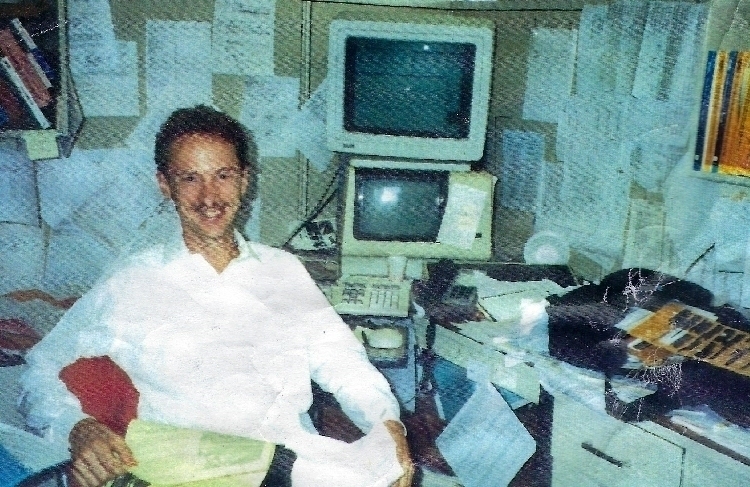 He founded the original DECarolers, a holiday a cappella vocal group that toured engineering facilities each December, not only for Digital's engineering sites, but also competitors' workplaces at that time: Prime, Data General, Apollo, and others. The caroling group also brought holiday cheer to homeless shelters in central Mass and in Boston.
He has been guest organ soloist with the Boston Pops (Poulenc organ concerto),  in 2015 was a member of the orchestra for 39 performances of Christmas Pops,  and has performed several organ concert tours in Europe. He was dean (president) of the Worcester American Guild of Organists (AGO) for eight years, and organized the "2016 Organ Week" at the Worcester Auditorium to celebrate the historic Kimball pipe organ (where he served as the Kimball organ curator) – this was the last public performance of that historic instrument before the venue was permanently closed shortly thereafter. (www.WorcAud.com)  Beginning in 2010, he was Principal Organist at Mechanics Hall and Artist Director for their Worcester Organ Concert Series that features the 1864 Hook pipe organ (www.HookOrgan.com) in the Great Hall. In 2022 he retired from First Unitarian Church of Worcester after holding the position of Director of Music and Organist for 37 years, building their music program from a fading program of 4-6 paid singers, to a thriving program. During his tenure, he added twin Steinway B grand pianos, four pedal timpani, a new remote movable organ console and a new 5-rank portativ chamber organ (also movable). He created many new aspects of music life at the church: Classical Music Artists in Residence, Young Artists in Residence, Church Music Internships, Collegiate Choral Artists, Court Hill Music Festival, and was a driving force to initiate and develop online streaming for services.
He is Emeritus Principal Organist at Mechanics Hall, and in Sept 2022, he was awarded Mechanics Hall's highest honor, the 2022-23 Master Mechanic award, which celebrates community leaders who demonstrate the value of reaching for excellence and the qualities of leadership, enterprise, creativity, and innovation. He has been involved for decades with Mechanics Hall's programming and historic Hook pipe organ promotion.
Mechanics Hall: Wall of Fame
 Honoring those who've played an important role throughout the years.
A Tribute to Will Sherwood upon his retirement
Steve Knox, producer
https://youtu.be/9llBU2NoDCc
Introduction to the Pipe Organ
produced by Will Sherwood, March, 2021 
https://youtu.be/zTWGPOTX0KU