"PARTY WALL" - Party Invitation Gallery
FALL 1985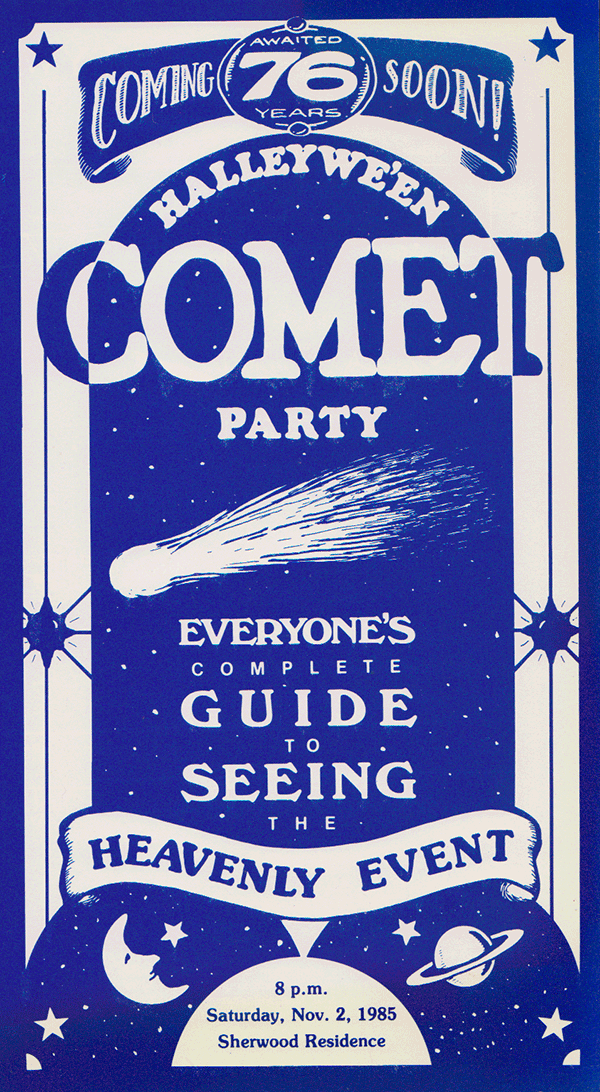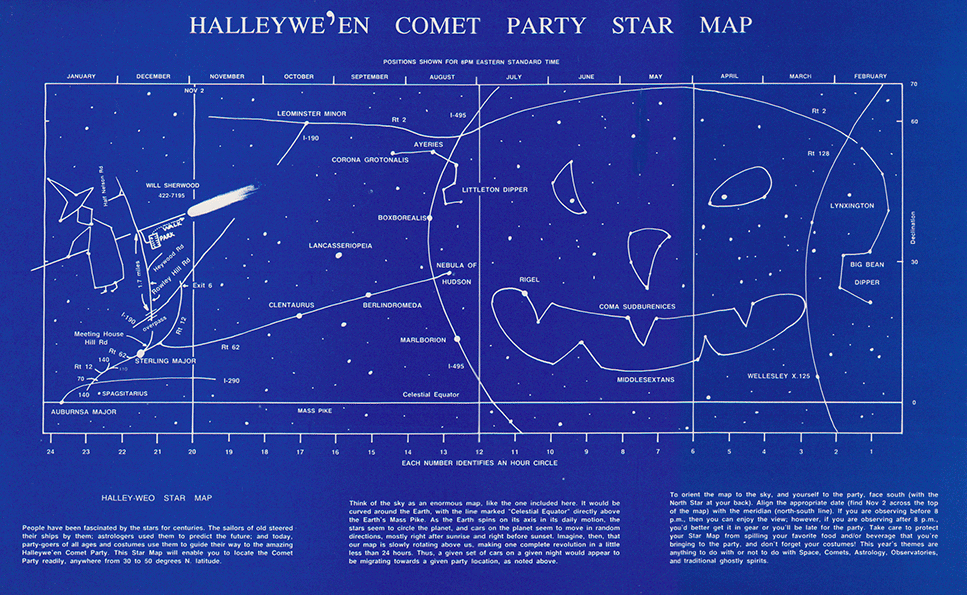 Inside poster (serves as abstracted map/directions); trifold, offset printed, reflex blue ink, coated stock, flat size 16"x10"
---
FALL 1988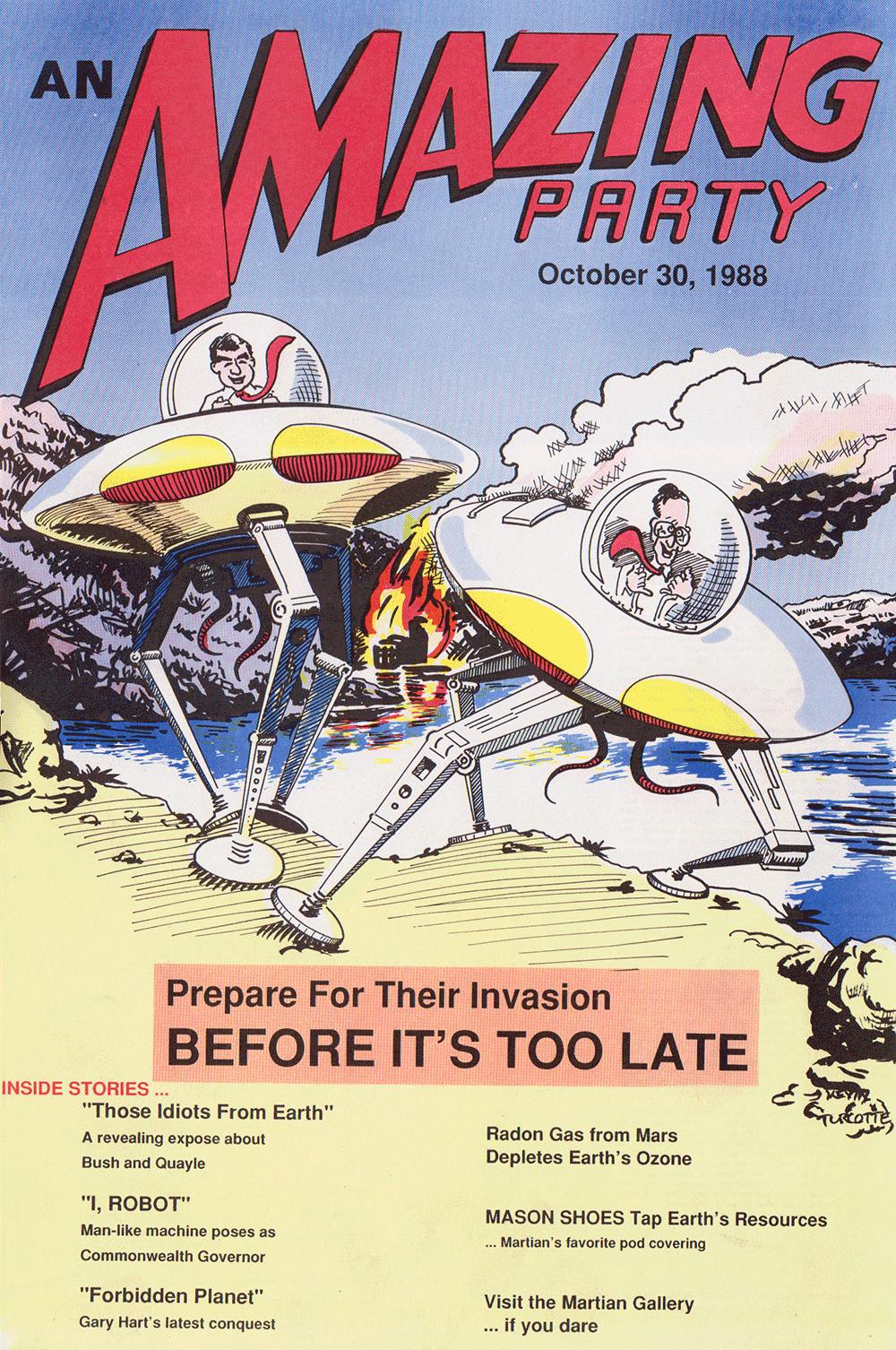 "War of the Worlds" 50th anniversary party celebrating Dukakis/Bush Election year, illustration by Kevin Turcotte
Printed 4-color (twice thru a 2-color offset press, using the printer's ink du jour), 11x17 uncoated text stock, to mimic period comic book printing.
---
Convivial Pursuit - Red & Black Valentine's Ball
Game board invitation (in the shape of a heart, mimicking Trivial Pursuit), with insert question/answer card which revealed the details about the party.
Hand-assembled, never to be attempted again! (20 hours!)
---
Murder Mystery Valentine's Ball - 1986

"Newspaper" (next morning's edition) handed out as guests left the party, to explain the murder plot summary.
9 elaborate "scenes" were acted by a cast of 10 which each gave hints for the murder plot. Our favorite was the seance scene. Party Goers submitted their guess on ballots and a prize was awarded for the correct murder ID.
The second murder happened during the Heart Songs (there's always a musical presentation of some type at these parties) "Killing Me Softly" (sung by Kayla Werlin).
---
FALL 1984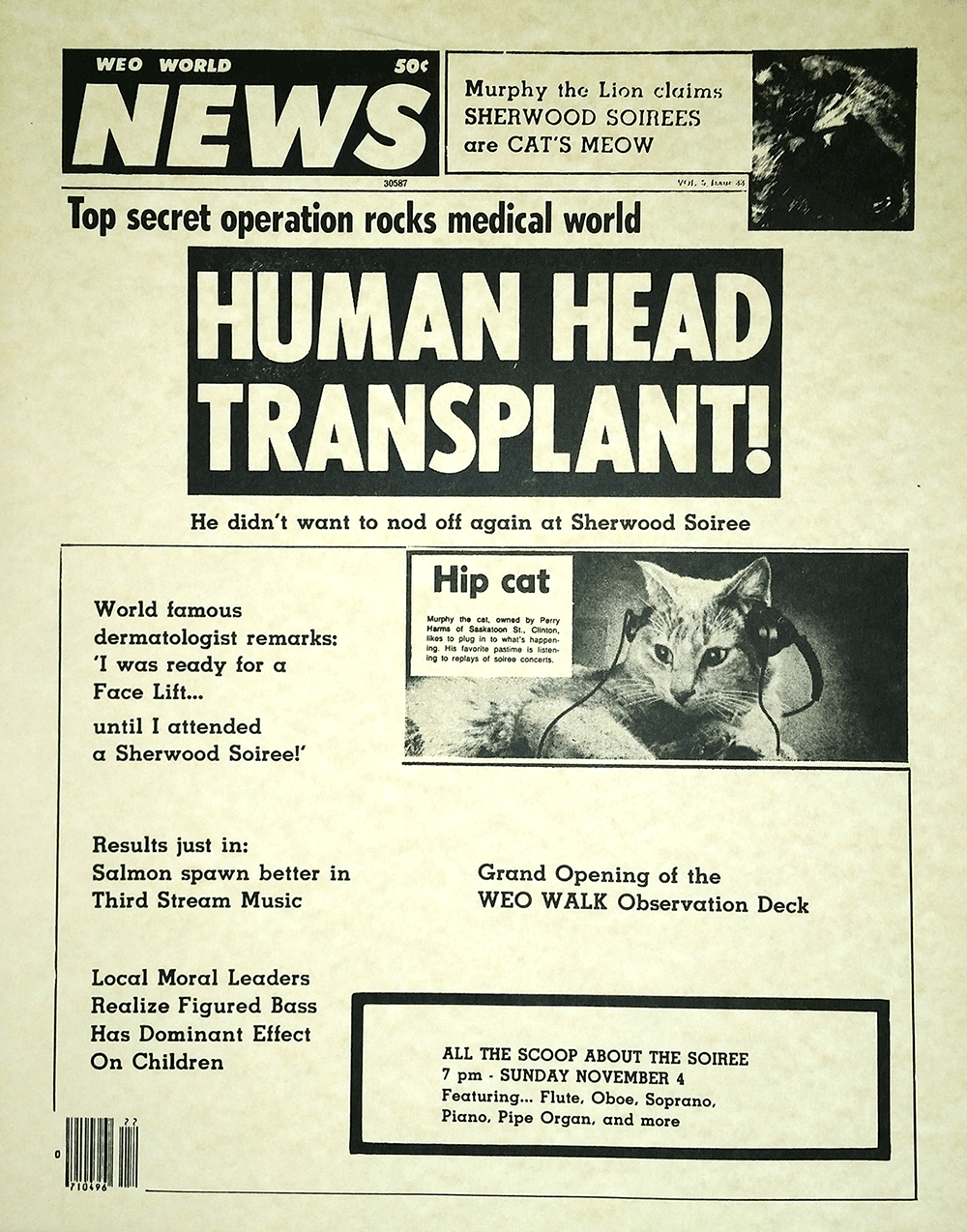 Based on Weekly World News Supermarket Tabloid.
---
1987 Gone With the Wind 50th Anniversary Valentine's Red & Black Ball

Party invitation was a (postcard) "ticket". The drill/die size was a stock size at the printers.
---

Illustration by Jiri Eckert celebrating the construction of the new house
---

Illustration by Jiri Eckert